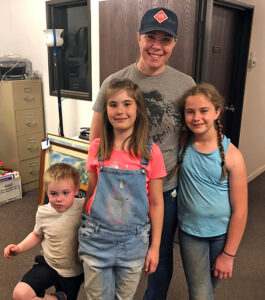 On Saturday, April 27, 30 volunteers gave their time and effort to give Nevada County Habitat for Humanity ReStore a Spring makeover. Teams of volunteers from several community churches and organizations came to ReStore through Love in Nevada County (LiNC), a coordinated community service effort comprised of 20 Christian organizations in western Nevada County.
The LiNC effort at ReStore included volunteers from Bethel Church, Sierra Presbyterian and Iglesia de Dias. A team of volunteers from Peace Lutheran Church also joined the project. The LiNC team did several projects, including constructing racks for head-boards in stock, an overhead frame for chandeliers, organization of outdoor and indoor gardening retail space, and general cleaning and sprucing up.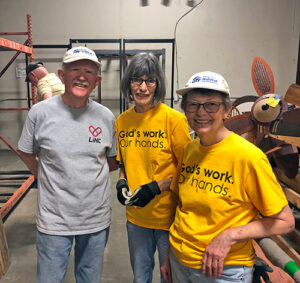 The ReStore project was just one of 25 projects LiNC facilitated throughout the area. "It just felt great to see all of the volunteers at work," said Terry Lowell, a LiNC organizer and NCHFH board member. "What's even better is that all of the hours the volunteers put in were donated to one of our new homeowners. Those hours help meet her sweat equity requirement."
ReStore utilizes volunteers daily throughout the year. If you or your organization would like to learn more about serving at ReStore contact Shelly at ReStore, (530) 274-3761.