Building homes and hope since 1995
Nevada County Habitat for Humanity
We believe in a future that's built on a strong foundation.
Since our inception as an independent affiliate of Habitat for Humanity, we've brought people together to build homes, communities, and hope – driven by a shared vision of a world where everyone has a decent place to live.
Nevada County Habitat for Humanity
Founded in Americus, Georgia in 1976, Habitat for Humanity today operates around the globe and has helped build, renovate and repair more than 600,000 decent, affordable houses sheltering more than 3 million people worldwide.
Your local Habitat for Humanity transforms lives and communities by bringing people together to build affordable homes for working families in need in Nevada County.
Nevada County Habitat has built/provided homes to more than 38 families, housing over 160 individuals, including more than 100 children. There is a severe and growing affordable housing crisis in California and in our county. With more than 48% percent of Nevada County residents paying more than they can afford in housing costs, we know that we must do more.
Through financial support, volunteering or adding a voice to support affordable housing, everyone can help families achieve the strength, stability, and self-reliance they need to build better lives for themselves.
Mission Statement
Habitat for Humanity brings people together to build homes, communities and hope.
Our Local Vision
A community where everyone has the opportunity to have a safe, decent, affordable place to live.
Building Homes and Hope
We bring people together to build homes, communities, and hope for low income, working families living in unsafe, overcrowded, unsustainable, and/or unhealthy living situations.
Live with Dignity
We believe that every person should have the opportunity to live with dignity and that every person has something to contribute and to gain by strengthening our community. We believe that dignity and hope are best achieved through equitable and accountable partnerships.We believe in responsible stewardship of all resources entrusted to us.
Transforming Lives
We view our work as successful when it transforms lives for generations and promotes positive, lasting social and economic change and when it is based on mutual trust and shared accomplishment in our community.
Advocate for Affordable Housing
Nevada County Habitat promotes decent, affordable housing for all and we support a commitment to housing as a basic human right. We advocate for just and fair housing policy to eliminate the constraints that contribute to poverty housing. And, in all of our work, we seek to put shelter on hearts and minds in such powerful ways that poverty housing becomes socially, politically and religiously unacceptable.
All are Welcome
Nevada County Habitat for Humanity has an open-door policy: All who believe that everyone needs a decent, affordable place to live are welcome to help with the work, regardless of race, religion, age, gender, political views or any of the other distinctions that too often divide people. In short, Habitat welcomes volunteers and supporters from all backgrounds.
As a matter of policy, Habitat for Humanity International and its affiliated organizations do not proselytize. This means that Habitat will not offer assistance on the expressed or implied condition that people must either adhere to or convert to a particular faith, or listen and respond to messaging designed to induce conversion to a particular faith.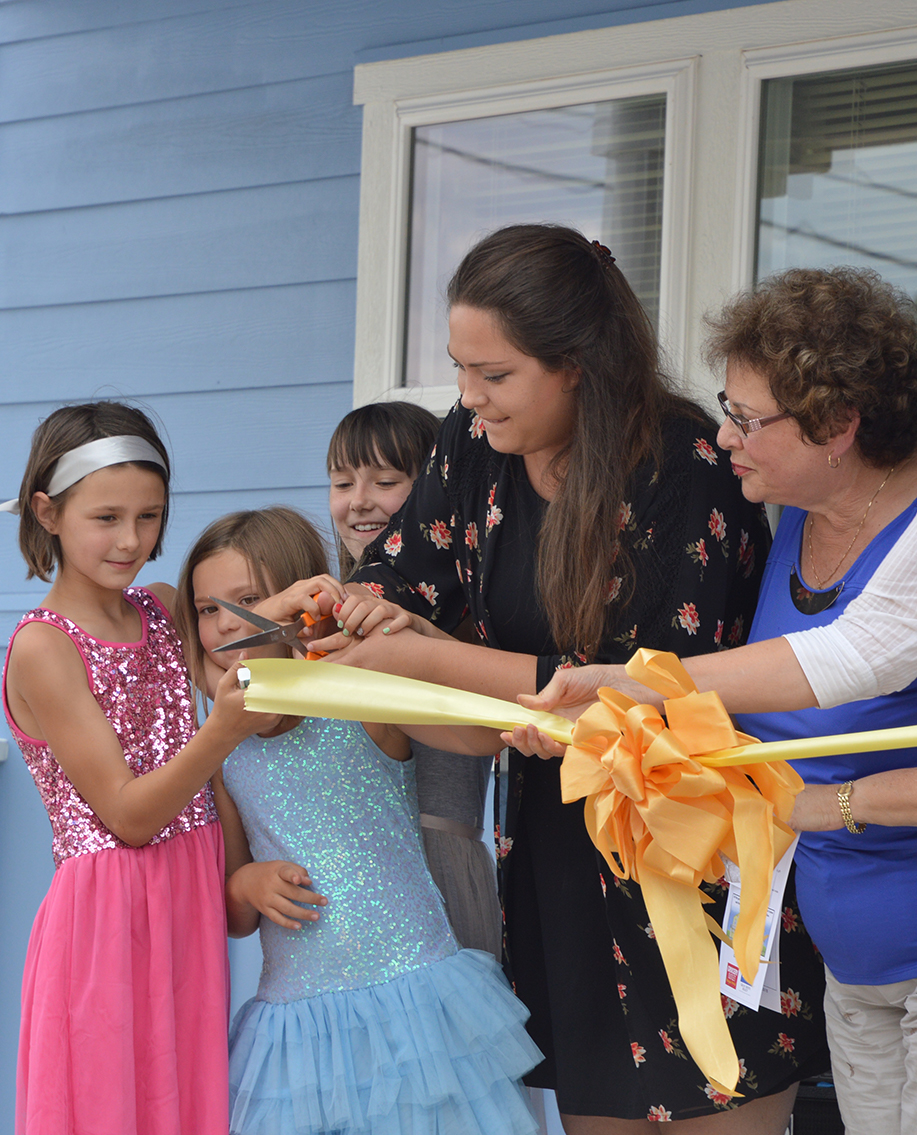 Building strength, stability and self-reliance 
Nevada County Habitat for Humanity was informally organized in 1995 by various community, government and church members to address the growing and recognized need for affordable housing in Nevada County. The organization was formalized and awarded "affiliate" status from Habitat for Humanity International in September of 1996 and shortly thereafter qualified as a 501(c)(3) nonprofit corporation.
In the past years, Nevada County Habitat for Humanity has grown from a handful of concerned citizens to a grass roots organization with a ten member governing Board of Directors, a roster of 40 Standing Committee Members and over 75 committed volunteers and 500 loyal financial donors, supporting our mission of providing simple, decent, and affordable homeownership for low income, working, local families.