Help Us Build A  Neighborhood
Heritage Oaks II
The sweet sound of children playing in the sun. Parents watching from behind flower boxes on their porches. Neighbors welcoming, waving, visiting, caring. There's a common bond. It's a neighborhood. It's Heritage Oaks II.
View one-minute video of Heritage Oaks I in Grass Valley.
Heritage Oaks II Dollars Needed
Celebrating 25 years in Nevada County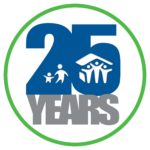 Since our inception as an independent affiliate of Habitat for Humanity 25 years ago, we've brought people together to build homes, neighborhoods, and hope – driven by a shared vision of a community where everyone has a decent place to live.
It Takes a Village.
A Habitat Village.
There is a crisis
The median home price in Nevada County is over $451,300, while the median income in Grass Valley is $33,325. Rents aren't any better. A small 3-bedroom house will run over $2,000/mo, while 2-bedroom apartments run $1,300-1,700/mo. With local high school enrollments down 19% over the past five years, it is just one indicator that working-class families are moving out of Nevada County—and that's bad for everyone.
There's a solution
Habitat for Humanity is the only local builder of truly affordable homes in Nevada County. Working-class families are provided an opportunity own a home with a mortgage payment ranging $650-$850 per month, depending on the size of the home and they invest 500 hours of sweat equity and pay a 1% down payment.
100% of high school age "Habitat Kids" graduate, with many going on to college and trade schools.
Building a community
In 2021 we embark on building a new 14-home neighborhood, Heritage Oaks II, on Joyce Drive in Grass Valley (across the street from Heritage Oaks I). Nevada County Habitat will begin developing the land for Heritage Oaks II during Winter 2020 and we need your help to give this new neighborhood life. Help add 14 new homes—and more importantly, 14 new families—to this neighborhood!
Costs breakdown
Before the foundations are laid, Nevada County Habitat needs, among other things, grading and site preparation, and installing water, sewer and power lines.
The total cost of infrastructure is $750,000. We've already raised $500,000.
We now need your help in raising $250,000, which will get us to building the first of this 14-home neighborhood!
We Have the Power to Impact Our Future, and We're Doing Something About It
"With this home I can create a loving and stable home for my three girls. My children have grown up not knowing from one month to the next where they were going to live – they still ask me if we're really getting a home. I look forward to the day we move in, and how for the first time they will know what security is, they will grow up knowing they have value and worth. That is all a mother can wish for and I am so grateful to Habitat and all who support Habitat for helping me to give them that." ─ Catherine, Habitat homeowner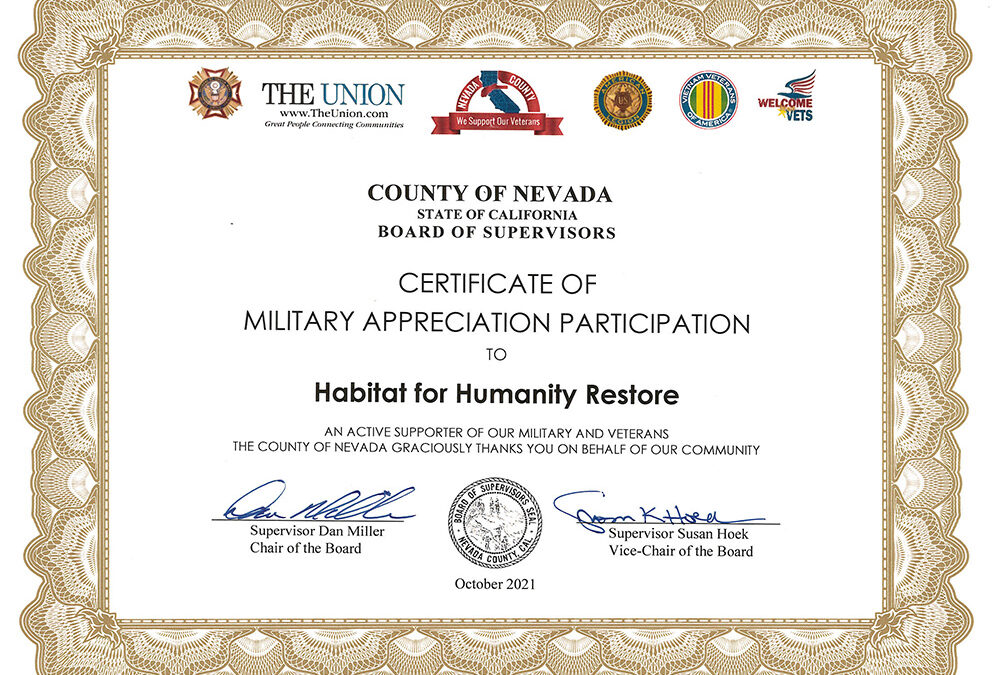 On October 26th ReStore personnel participated in the Nevada County Military Appreciation Day held at the Veteran's Hall in Grass Valley. There were multiple inspirational speakers ranging from family members to military command personnel. ReStore is proud to honor...
Real people. Real stories.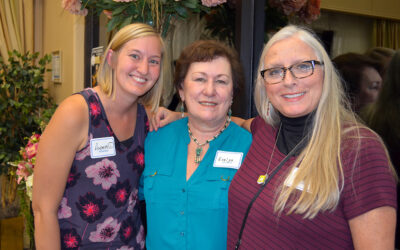 For the past 15 years Street of Dreams has been Nevada County Habitat's premier event. During that time hundreds of people have volunteered to make the event possible. But for the past decade there has been one woman in particular who has reliably been the unsung hero...
Our Top Priorities
Your financial support helps build homes and hope for working families in Nevada County. Every penny goes directly toward a new family's home, and you can see where 100% of your donation goes every time you drive by a Habitat home.
Grading & Site Preparation